Firearms dealers now required to provide buyers' addresses to feds for denied transactions
Written by Aaron Kliegman, Just the News
Published: 04 October 2022
As part of a sweeping change that has gun rights groups alarmed, federally licensed firearms dealers (FFLs) are now required to provide the FBI with the personal addresses of individuals whose attempted purchases were denied.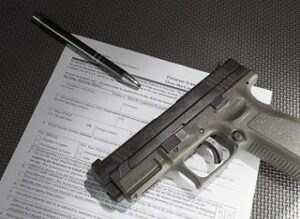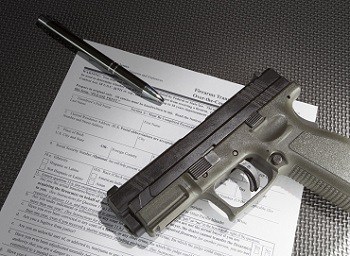 In turn, the FBI must now provide details of the failed transactions — not only those denied but also those just delayed — and the personal information of the rejected individuals to local law enforcement, raising fears of greater government infringement on the Second Amendment.
The changes were quietly implemented last week by the FBI's National Instant Criminal Background Check System (NICS) to comply with new federal law. NICS was established to determine if an individual is prohibited by law from receiving firearms and can either approve, deny, or delay a firearms purchase.
In March, Congress passed and President Biden signed a massive appropriations package for fiscal year 2022 that included the Violence Against Women Act Reauthorization Act (VAWA). Tucked into the VAWA was a bipartisan measure called the NICS Denial Notification Act, which mandates that the FBI's NICS Section alert state and local law enforcement of all denied attempts to purchase a firearm within 24 hours.
The stated purpose of the bill is to stop criminals and prevent gun crimes before they happen…
Previously, firearms dealers were only required to provide the state of residence of a customer rather than their full address in the event of a delay or denial.
Gun rights groups have expressed outrage at the changes, arguing they lay the groundwork for a registry of potential gun owners maintained by the federal government.
Read more at Just the News
Featured GOA News & Updates