FEC Complaint Filed Against Facebook for Federal Election Campaign Violations
Written by Dean Weingarten, Ammoland
Published: 06 October 2020
Journalist John Crump & Gun Owners of America have filed an FEC complaint against Facebook, AFP, and the Biden/Harris campaign. The Complaint alleges several violations of campaign finance law and foreign election interference.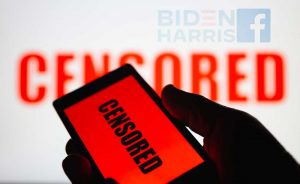 The complaint alleges Facebook (FB), and/or Agence France-Presse (AFP), and Kamala Harris, the candidate for Vice President on the 2020 Democratic ticket, have violated the Federal Election Campaign Act act in the following ways. From the complaint:
1. the prohibition on corporations making in-kind contributions (see 52 U.S.C. §§ 30101(8), 30118);

2. the limitations on making coordinated expenditures (52 U.S.C. § 30116(a)(7));

3. the prohibition on making Independent Expenditures without disclaimers and reporting (52 U.S.C. §§ 30104(g) and 30120(a)); and

4. the prohibition on foreign nationals making in-kind contributions for the purpose of influencing a federal election (52 U.S.C. § 30121).
The hostility of Facebook against gun ownership, the right to arms, conservative speech, as well as Republicans, has become a notoriously subjective experience for many Second Amendment supporters.
The allegations in the FEC complaint are stark and easily followed. Facebook approves of AFP as its official "fact-checker", which gives the French government supported agency significant power in deciding what is acceptable speech on Facebook for U.S.-based users, particularly as it concerns what is or is not "Fake News".
Read more at AmmoLand
Featured GOA News & Updates