Robber with AK-47 shot by Waffle House customer, DeSoto police say
Written by Tom Steele
Published: 12 July 2016
Robber with AK-47 shot by Waffle House customer, DeSoto police say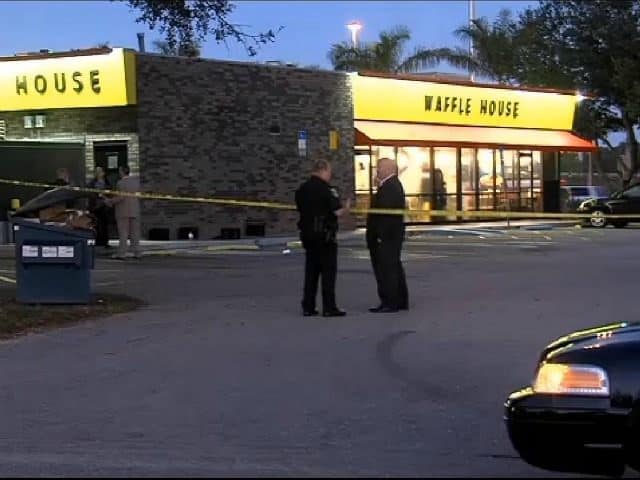 DeSoto police have identified the suspect in an aggravated robbery at a Waffle House last week.
About 2:30 a.m. Thursday, police were called to the Waffle House in the 1500 block of North Beckley Avenue, where they found a man shot in the parking lot.
Customers told police that the man had come into the restaurant, armed with an AK-47, and robbed numerous people as well as the business.
One customer, who was legally carrying a concealed handgun, followed the robber into the parking lot because he was afraid for the safety of his wife, who was on her way to the Waffle House.
The customer called out to the robber, who turned and pointed the rifle at him, police said. The customer then shot the robber several times.
The robbery suspect, who police later identified as 26-year-old Antione Devon Cooper of Dallas, was taken to a hospital, where he is on life support.
Police said the customer was not arrested.
Featured GOA News & Updates