GOA Gearing Up to Fight ATF's Rules on Homemade Firearms
Written by John Crump, Ammoland
Published: 20 April 2021
"Gun Owners of America is already gearing up for the fight: 'This leaked [ATF] document proposes rule changes that are extremely concerning to gun owners …' [GOA's] Johnston told AmmoLand News. 'Gun Owners of America stands ready to fight these absurd "rules" — A.K.A infringements — at every turn.'"
---
A new proposal by the Bureau of Alcohol, Tobacco, Firearms, and Explosives (ATF) on unfinished firearms frames was leaked onto the internet.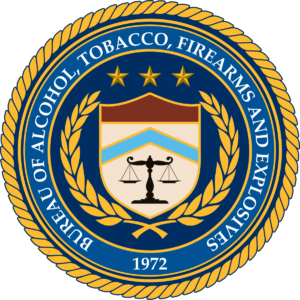 Stephen Gutowski on his newly launched "The Reload" website reports that it obtained documentation (embedded below) that shows the ATF plans to deal with so-called "ghost guns." AmmoLand News sent this document to our ATF contacts. Although they could not verify the legitimacy of this exact document, everything appeared to be formatted correctly and includes changes AmmoLand News has reported on in the past. Our sources believe this document to be authentic.
According to the report, any random part that the user could "readily" convert into a firearm would be subject to ATF regulations. As in the past, the document doesn't define what the term "readily convertible" means. This term could be that any block of metal could be "readily convertible" into a firearm. In fact, the document shows that the ATF used a court case where it took the user eight hours to covert a kit into a gun. The document does highlight the need for a complete machine shop, and qualified workers to complete a firearm would not fall under the proposed rules.
The document would mean new 80% AR-15 lower receivers, chunks of metal, would need a serial number and require the buyer to obtain a background check before the seller could transfer it because it could be "easily" convertible with "readily available" tools…
The document makes claims that in the past four years that so-called "ghost guns" have been used in 325 homicides. Their definition of homicide includes justified killings as in self-defense. It does not separate out murders from the total homicides. Even if all 325 homicides included in the report were murders, this number is incredibly small. There are approximately 17,000 murders per year in the United States and that averages out to 46 murders per day. The reported small number they are trying to tie to so-called "ghost guns" highlights that there is not a problem.
Gun Owners of America is already gearing up for the fight. AmmoLand News spoke to the Director of Federal affairs for GOA, Aidan Johnston.
This leaked document proposes rule changes that are extremely concerning to gun owners and the centuries-old practice of making a firearm at home," Johnston told AmmoLand News. "Gun Owners of America stands ready to fight these absurd "rules" — A.K.A infringements — at every turn.
Read more at Ammonland
Featured GOA News & Updates