ATF signals it won't issue new 'bump stocks' regulation after Las Vegas
Written by Pete Kasperowicz, Washington Examiner
Published: 19 October 2017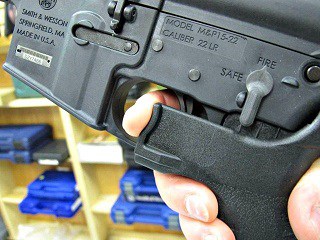 ATF signals it won't issue new 'bump stocks' regulation after Las Vegas
The Bureau of Alcohol, Tobacco, Firearms, and Explosives has signaled to Congress that it would prefer new legislation instead of new regulation to impose restrictions on "bump stocks," which could end up being a major hurdle to any federal action on the firearms accessory.
Bump stocks were found at the site of the Las Vegas shooting. The accessory can essentially turn a semi-automatic weapon into an automatic weapon by using the recoil action of the gun to speed up the rate of fire.
Click here to see more 2A articles like this one.
In the wake of the shooting, Republicans and Democrats called for restrictions on the device, and the National Rifle Association suggested that the ATF find a way to issue a new regulation prohibiting the device. 
Featured GOA News & Updates