Army offering $25K reward in search for weapons stolen from Stuttgart arms room
Written by John Vandiver, Stars and Stripes
Published: 01 February 2018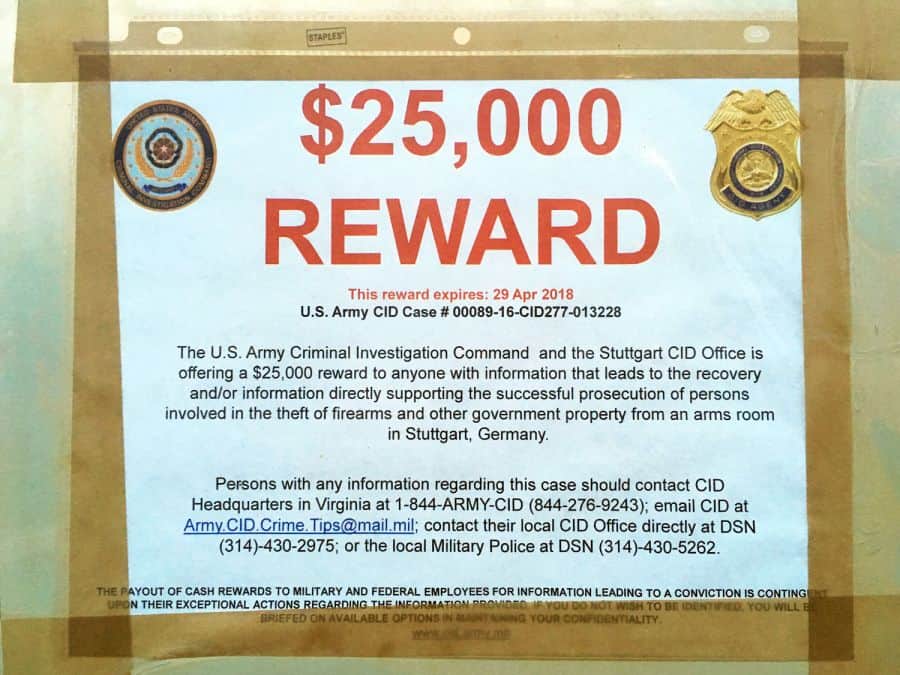 Army offering $25K reward in search for weapons stolen from Stuttgart arms room
The search continues for information on a small-arms weapons heist from a base here in 2016, military officials said.
Several semi-automatic pistols, one small-caliber automatic rifle and a shotgun were among the items taken in July 2016 from a weapons area at the U.S. Army's Panzer Kaserne in Boeblingen, a Stuttgart suburb.
Click here to see more 2A articles like this one.
In a sign that investigators could be struggling for leads, the military last year increased the reward from $10,000 to $25,000 for information that leads to a successful prosecution.
"The case remains open and ongoing," Christopher Grey, a U.S. Army Criminal Investigation Command spokesman, said Friday.