GOA Announces the Winner of the AR-15 Giveaway
Written by Erich Pratt
Published: 06 July 2018
And the winner is…
---

Not yet a GOA member? You can do so for only $20. Please join today!
---
More than Ten Thousand Enter GOA's July 4th Giveaway
Dear Friend:
Finally, it's time to announce the winner of Copper Custom's AR-15 giveaway.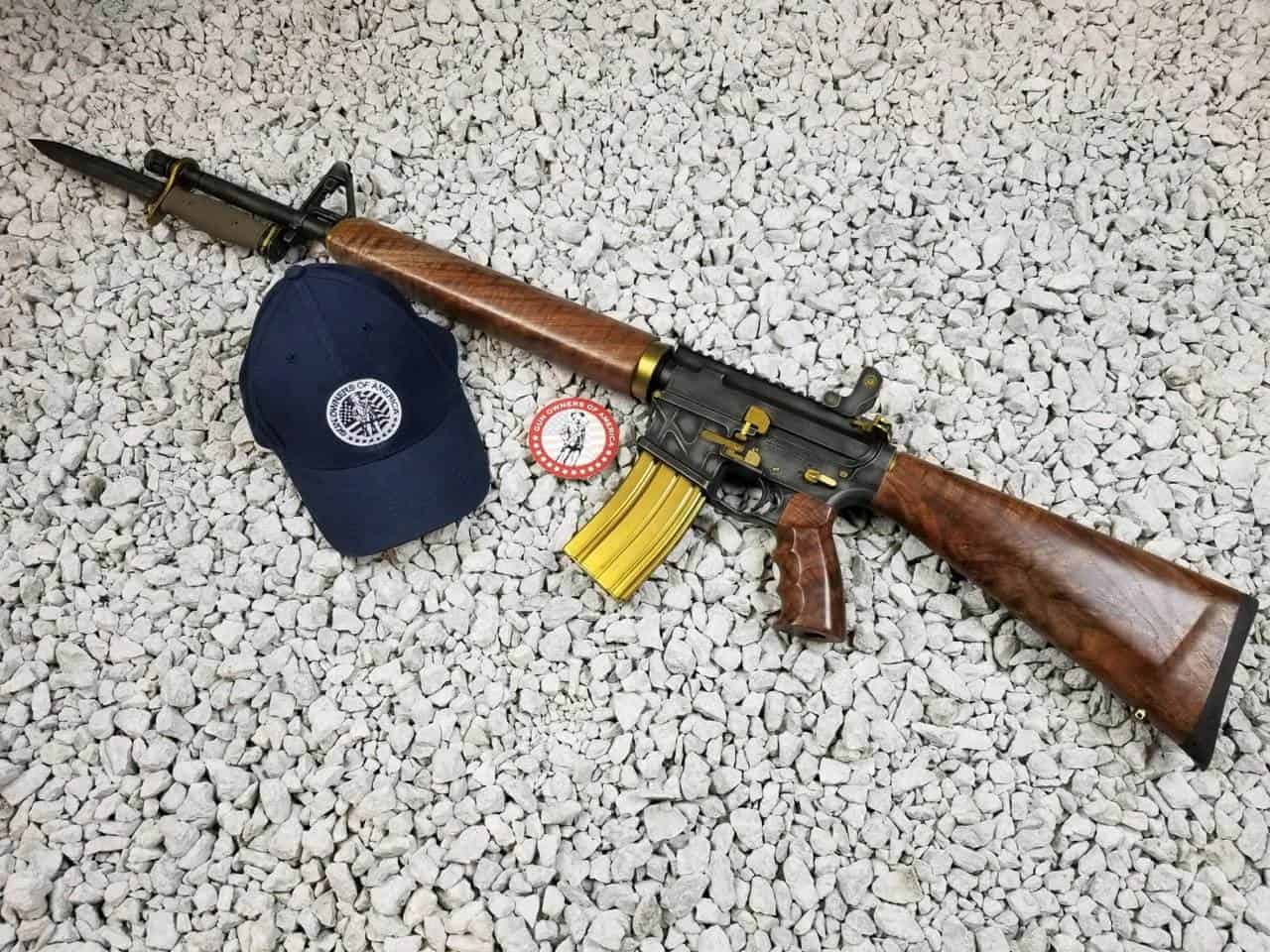 But first, I want to thank the over 10,000 freedom-loving patriots who entered the giveaway.
And of course, I'd love to give a huge thank you to the very talented team at Copper Custom for designing such a beautiful rifle.
Copper Custom and the Military Arms Channel have been vocal defenders of the Second Amendment and very supportive of GOA.
In fact, when you make a purchase from Copper Custom's website, you can get a free GOA membership — just select the membership at checkout!
But, back to the giveaway…
…the winner is Bruce T. from Montana! From everyone at GOA, congratulations — we hope you enjoy the rifle!
Have you seen Revelation?
In case you missed it, GOA's Larry Pratt was featured in the movie, Revelation. You can register to see the movie here.
Here's what people are saying about the movie:
"This was exceptional! Anyone who truly loves this country will take an hour and a half out of their life to go and learn. I knew a lot but it sure connected the dots for me!"
"I spent many years in television news and one of the best things that I took away from that experience is… Nothing makes a huge impact like a film can! During my career, I saw many small groups do wonderful things. This is one of those!! May God bless you all."
"We went last night to see REVELATION….. Amazing!!! My spirit was Sooo stirred…. we live in evil times and this was eye opening on so many levels! WE need to get this message out to the public! GO see this movie!!!"
"Like drinking from a firehose!"
"My husband and I saw it and it was EXCELLENT!! I hope and pray it goes well spreading the word for all to see it!! This is so well put together. A MUST-SEE if you love America!"
Again, you can register to see the movie here. Please consider checking it out.
In Liberty,
Erich Pratt
Executive Director
Follow me on Twitter: @erichmpratt
P.S. GOA is fighting around the clock to defend the Second Amendment without compromise. Please consider joining or renewing your membership to keep up the fight.
Featured GOA News & Updates