Good News the Mainstream Media Won't Tell You
Written by Gun Owners of America
Published: 22 February 2016
Good News to Celebrate on George Washington's Birthday
"Liberty, when it begins to take root, is a plant of rapid growth." — George Washington (1788)
---
Not a GOA member yet?  You can join Gun Owners of America today for only $20!
---
Firearms Freedom is Advancing Across the Country!
The nation is still mourning the death of a great Supreme Court Justice, Antonin Scalia.  Nevertheless, there is a lot of positive gun rights news occurring around the country.
Firearms freedoms are advancing throughout the states, but you would never know it watching the mainstream news.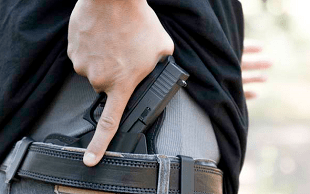 Many of these stories have already been posted on GOA's Facebook page and website.
And you can see some of the tremendous gun rights victories we accomplished together last year in "GOA's Top Ten in 2015."
But in case you've missed some of the recent successes, here is some Good News to help you celebrate the "original" President's Day, February 22, the day we celebrate George Washington's birthday.
Constitutional Carry Laws Making Progress
One of GOA's top priorities is working with state legislators to enact permitless carry laws.
Constitutional Carry enables you to carry a gun without getting a permit — because you shouldn't have to ask for permission, pay a tax, or register yourself with the government before exercising a God-given right.
Constitutional Carry fixes all that.
GOA-backed bills have been introduced by lawmakers in almost a dozen states — and some of these legislators are GOA Life Members.
Two states (New Hampshire and West Virginia) have already passed their bills out of the original chambers this year.
And legislation in South Carolina passed out of the house last year and now currently awaits action in the state senate.
Gun owners can keep up with the progress on these bills on GOA's website and Facebook pages.
---
Go here to help GOA pass more Constitutional Carry laws around the nation!
---
Constitutional Carry is Law in Almost Twenty Percent of the Country
Any state enacting Constitutional Carry legislation this year will join the eight states which have already paved the way.
Two new states joined the Constitutional Carry "club" in 2015.  These GOA-backed bills were signed into law by the Governors of Kansas and Maine.
These and other important gun rights victories can be seen here in "GOA's Top Ten in 2015."
Another Armed Citizen Prevents a Massacre, Gets Ignored by Media
Speaking of concealed carry, there was another mass shooting this month that the media didn't report on.
Why not?  Because an armed citizen stopped the shooting in its tracks.
Here's how the Truth About Guns reported on the shooting which took place at a Louisiana gas station:
[Richard Macklin] pulled out a firearm and opened fire, sending more than a dozen rounds into the crowd. Three were wounded. One of the wounded was armed. He drew his legally carried weapon and fired at Macklin, hitting him in the head and stopping the attack.
Kudos to the brave defender who took incoming fire, held his ground and fired back — saving the lives of his friends.
Regardless, you can be sure that President Obama will still continue to claim these types of self-defense incidents never happen.
---
Help GOA expand protections for concealed carriers around the nation!
---
Maryland's Strict Gun Law Shot Down in the Courts
Gun Owners of America has been busy in the courts.  Last year, GOA won protections for gun owners in three cases before the Supreme Court.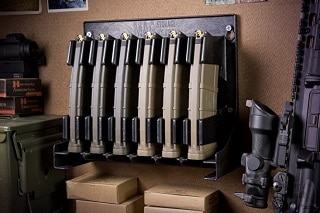 Now, there is another case in which GOA is involved that may eventually go before the high court.
It's a case that challenges Maryland's ban on so-called "assault weapons" and "large capacity" magazines.
The Fourth Circuit Court of Appeals struck down Maryland's law in early February, ordering the lower court to rehear the case using a "strict scrutiny" standard.
Interested readers can see GOA's brief in this case here.
---
Help GOA's important work in the courts and to overturn gun control laws that are being used to entrap honest gun owners.
---
GOA Blanketing the Airwaves
I want to thank you for being our voice in the grassroots.  Without your activism, our gun rights would be "toast."
Your support and your activism helps us to defend our Second Amendment rights in our nation's capital — and across the nation, as well.
Not only that, we have been able to blanket the airwaves.  Already this year, GOA representatives have either appeared on or been quoted in hundreds upon hundreds of media outlets.
You can capture just a glimpse of them in our GOA News section and on GOA's YouTube page.
Again, I am truly thankful to you for standing with GOA, the no-compromise gun lobby.
In liberty,
Erich Pratt
Executive Director
P.S.  Make sure you check out some of the tremendous gun rights victories we accomplished together last year in "GOA's Top Ten in 2015."  Together, we'll win a lot more battles this year, so please make sure you stand with us by keeping your GOA membership current.
Featured GOA News & Updates