Abbott Takes Executive Action on Gun Violence
Written by Brandon Waltens, Texas Scorecard
Published: 05 September 2019
While conservatives are pushing back against talk from lawmakers on increased gun-control laws, Gov. Greg Abbott has taken executive action.
In a post on Twitter on Wednesday, Abbott highlighted newly formed, select committees in the Texas House and Senate on "Mass Violence Prevention and Community Safety." He also declared he would "announce legislative considerations next week and executive action this week," adding that "legislators can be part of the process or part of the problem."…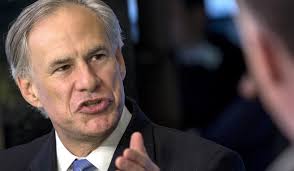 It's not immediately clear, however, which legislators Abbott considers to be part of the problem. While Democrats have been holding press conferences demanding a special legislative session on gun control, some Republican lawmakers have publicly pushed back against their proposals while most have so far remained silent.
The most high-profile of these Democrat proposals are so-called "red-flag" laws, in which guns could be confiscated without due process from those suspected to have mental health issues.
Such legislation has been championed by Democrats for years and was previously brought up for consideration by Abbott in 2018 following the Santa Fe High School shooting.
While gun-rights activists successfully quashed the proposal ahead of the most recent legislative session, talk is beginning to build around the Capitol that lawmakers could potentially be brought back for a special session to address gun violence. Were that to happen, red-flag laws, as well as background checks for private firearm sales, would almost certainly be in consideration.
Second Amendment groups have already indicated they are willing to put up a fight.
"Any solution that aims to take away more guns from more people is counterproductive. Gun-control laws don't reduce crime. They don't keep criminals from committing evil, despicable acts. And they certainly haven't kept us safe," Rachel Malone, the Texas director of Gun Owners of America said during a recent press conference…
Featured GOA News & Updates