GOA's Larry Pratt Speaks at the Gun Rights Policy Conference
Written by Jared Morgan
Published: 24 September 2016
GOA's Larry Pratt Speaks at the Gun Rights Policy Conference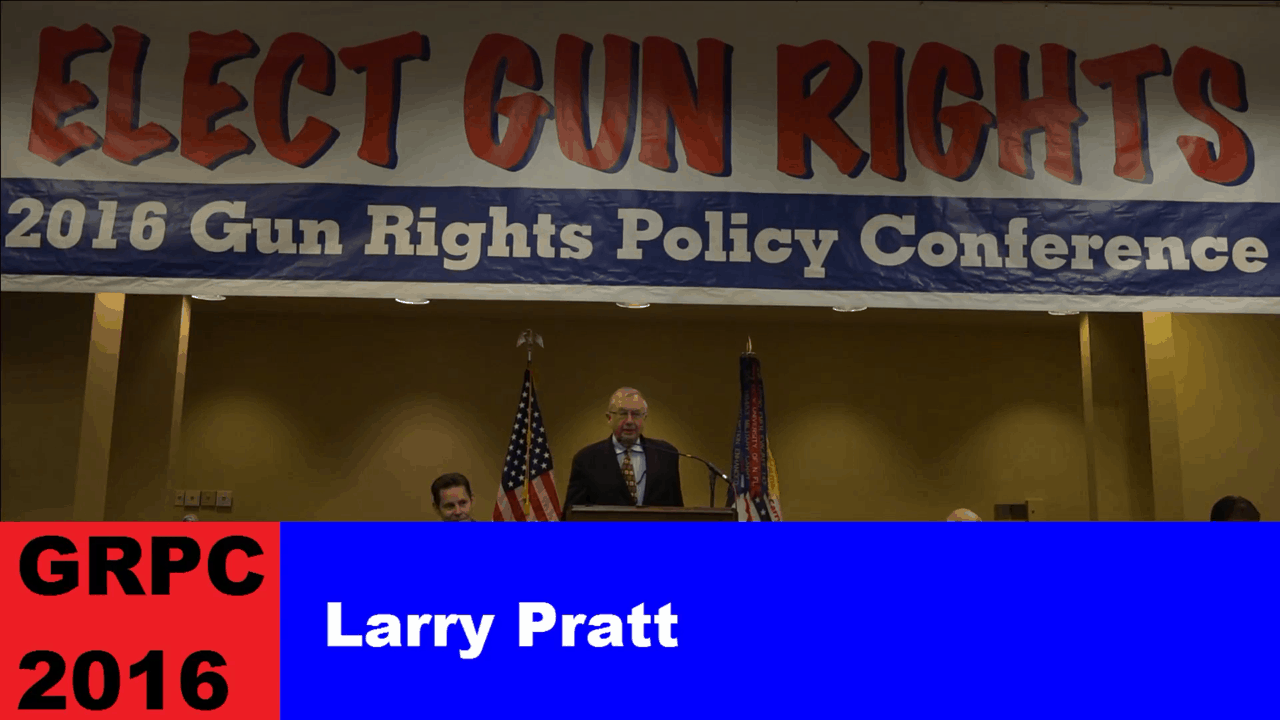 Gun rights advocates and others gathered in Tampa, Florida, on Saturday during the Second Amendment Foundation's annual conference….
Larry Pratt, executive director emeritus for Gun Owners of America said that if Clinton wants to disarm citizens, then the Secret Service shouldn't be armed themselves. "Lead by example, good lady," Pratt said.
---
Pratt also mentioned Schumer, saying "I guarantee you he goes wherever he goes with armed security. … We should challenge these people wherever they go."
On the issue of constitutional carry, Pratt said the initiative is "really getting some feet" in states across the country.
Pratt said a president Trump should work to dismantle executive orders put into place by President Obama and others. Pratt said Trump should also work to abolish gun free zones. He mentioned a bill that would establish one in "of all places: military bases, "really?" he said.
Pratt also mentioned the Cornyn bill on concealed carry reciprocity and called for dismantling the ATF, which he said was created by presidential executive action. This should begin, Pratt said, be defunding the agency
"Put a financial hurt on them, a real bad hurt," Pratt said. And said to "Go after funding legislation."
Pratt said that Trump "wasn't my first choice, but when I look at Hillary Clinton I don't have to be sold too hard."
"Them's the cards that we have been dealt," Pratt said of Trump. "We're going to have a lot of work to do with this guy."