Patrick K. O'Donnell: How an Elite Unit of Iron Men Saved George Washington's Army and Changed History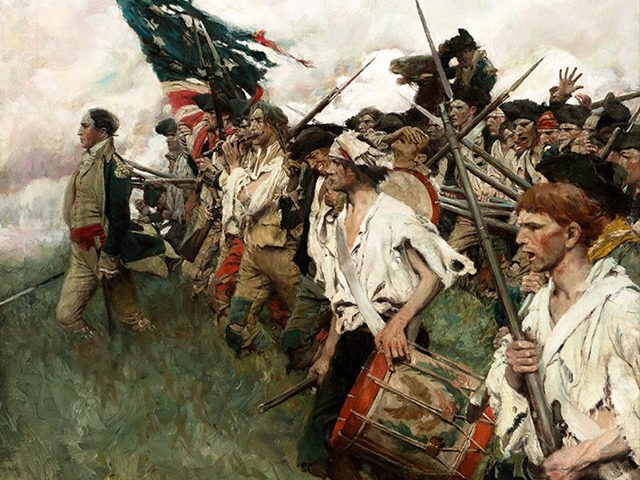 Military historian Patrick K. O'Donnell, author of Washington's Immortals: The Untold Story of an Elite Regiment Who Changed the Course of the Revolution, joined SiriusXM host Alex Marlow for a special Independence Day edition of Breitbart News Daily.
Washington's Immortals tells the story of a heroic regiment that saved the Continental Army from destruction at the Battle of Brooklyn by holding the British at bay. Despite the pivotal importance of their sacrifice, the regimental dead are buried in a mass grave with only the most minimal markings, their story largely unknown to the modern public.
O'Donnell said the story of the Immortal 400 came looking for him and demanded he tell it: