Armed suspects rob pub full of police officers attending party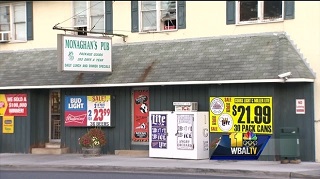 Two men who police said robbed a pub in Woodlawn may not have expected it to be full of police officers.
Baltimore County police have two suspects in custody who they said robbed a pub Tuesday night at gunpoint.
The armed suspects walked in to Monaghan's Pub a little before 5:30 p.m. Tuesday. It turns out that the pub was hosting a police officer's retirement party with dozens of off-duty officers in attendance.
Click here to see more Self-Defense articles like this one.
"I'm sure that they weren't planning on there being a large room filled with police officers," Baltimore County police Officer Jennifer Peach said.