-- GOA-backed candidate defeats House Majority Leader
{flike}
Eric Cantor, the Majority Leader of the U.S. House of Representatives, went down in a stunning defeat to GOA-supported David Brat.

Cantor, who represents Virginia's 7th District, vastly outspent Brat, an economics professor at Virginia's Randolph-Macon College.

On Monday evening, Gun Owners of America blanketed the district with phone calls to registered voters, hitting Cantor for his recent vote to expand gun control and noting that Brat stands 100% for the right to keep and bear arms.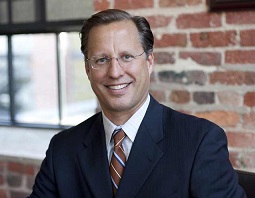 On Tuesday morning, political commentators predicted a landslide win for Cantor, but voters rejected his support for bigger government and, in particular, his support of amnesty for illegal aliens.

Since the district is considered safe Republican, Brat is heavily favored to win the general election in November.

Congratulations to David Brat, and we're thankful to the many GOA supporters who made this victory possible.

Click here to support GOA with a contribution of $10 or $20 so we can continue to protect our Second Amendment rights.

Sincerely,

Tim Macy
Vice Chairman