{flike}
David Codrea of the Gun Rights Examiner has, once again, performed a major service for the movement by calling attention to a proposed ATF rule buried in the Federal Register without any fanfare or announcement, which may have far-reaching consequences.
The rule, numbered OMB Number 1140-0100, says, and we quote the sentence in its entirety:
The purpose of this information collection is to require Federal Firearms Licensees to report multiple sales or other dispositions whenever the licensee sells or otherwise disposes of two or more rifles within any five consecutive business days with the following characteristics:  (1) Semi-automatic; (2) a caliber greater than .22; and (c) the ability to accept a detachable magazine.
18 U.S.C. 923(g) specifically forbids reporting requirements like this, unless they are specified in that section.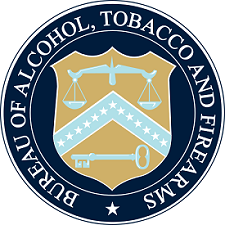 Some have suggested that ATF is simply extending the current illegal reporting requirement for four border states.  And the notice specifically refers to this as "Extension without change of an existing collection."
But, not to be conspiratorial, is it an extension of time -- or an extension to the other 46 states?
If we were dealing with an administration which did not turn pathological lying into an "art form," we might be able to treat this notice as more benign.  But the problem is that, at NOWHERE does the notice geographically limit its reporting requirement.  And, for the time being, we have to assume that it means what it says.
We encourage members to contact ATF.  But, given that, in the past, ATF has regarded our concerns with disdain, it is also important to block this illegal rule with legislation -- whether or not it applies to 4 states or 50 states.
ACTION: (1) Click here to read the ATF regs.  If you wish to submit comments, you can do so to Natisha Taylor at This email address is being protected from spambots. You need JavaScript enabled to view it., Bureau of Alcohol, Tobacco, Firearms and Explosives, Firearms Industry Programs Branch, Washington, DC 20226.  You must register your comments before June 16, 2014.
(2) Even more important, you should contact your House member and ask him or her to insure that the Science-Justice-Commerce Appropriations Bill contains language to block this illegal rule.
---
Larry Pratt has a cameo appearance in the movie, A Long Way Off.  It is a 21st century version of the Prodigal Son.  After getting beaten up, the Prodigal goes to Larry's Gun Store to get a gun. Click here to see if the movie is playing near you.